About Benecia Flores • Texas Estate Planning Attorney
Serving Clients in Richmond, TX and throughout the Houston–The Woodlands–Sugar Land Metropolitan Area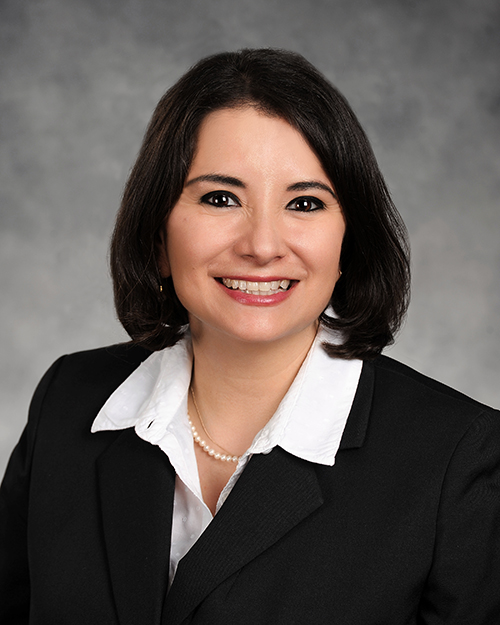 Benecia Flores
Benecia Flores is the newest member of the Petrosewicz team, having joined on March 1, 2017. Benecia brings over 19 years of experience in helping the elderly and disabled citizens of Texas obtain long term care Medicaid benefits.
Benecia is from Floresville, Texas, a small town southeast of San Antonio, where she graduated from high school in 1992. In 1996, she obtained her bachelor's degree from Trinity University, with a double major in psychology and sociology. After a brief period of employment in the office of the warden of a private prison, she landed a job at the Texas Health and Human Services Commission (then known as the Texas Department of Human Services), as a Medicaid caseworker for the aged and disabled. It was here that Benecia's passion for the field of Elder Law was born.
After working for HHSC in San Antonio for nine years, Benecia moved to Houston in 2006 to take a job as a paralegal for an elder law firm. While working full time for the law firm during the day, Benecia attended South Texas College of Law at night and obtained her J.D. in May 2016. She concentrated her studies in estate planning, probate, and income, estate and gift tax. Benecia is a member of the State Bar of Texas, Texas Bar College, Fort Bend County Bar Association, Disability and Elder Law Attorneys Association and the National Academy of Elder Law Attorneys.
Benecia loves to study Texas history and explore Texas' beautiful state parks. She moved to the Pecan Grove neighborhood in 2015 and looks forward to getting to know the Fort Bend County community and providing quality legal services to the clients of the Petrosewicz Law Firm.
Schedule an available time to speak with us at. Once we recieve your information, we'll reach out to you to confirm.Petrosewicz Law Firm, P.C.