About Norma Montalvo Petrosewicz • Texas Estate Planning Attorney
Serving Clients in Richmond, TX and throughout the Houston–The Woodlands–Sugar Land Metropolitan Area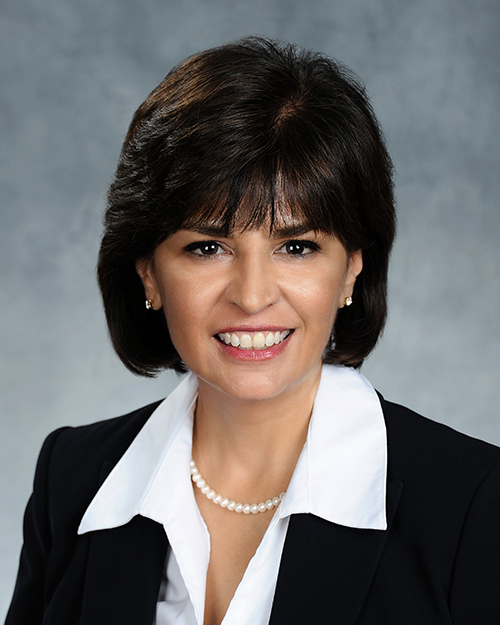 Norma Montalvo Petrosewicz
Norma Montalvo Petrosewicz, an attorney who specializes in estate planning and probate matters, will be celebrating the 27th anniversary of her firm, Petrosewicz Law Firm, P.C.
Norma received her BBA from the University of Texas at Austin ('82) and received her J.D. from the University of Texas School of Law ('85). She is board certified in Estate Planning and Probate Law by the Texas Board of Legal Specialization and is a Certified Public Accountant. She has been a speaker for the State Bar of Texas continuing education courses, and has authored many articles on various estate planning topics.
Norma serves on the Board of Directors of the Madison Charitable Foundation, Inc. where she is personally responsible for awarding over $1.0M in grants a year. Norma is also on the Board of Directors for Oak Bend Medical Center, where she serves on the Executive Committee, is Treasurer, and is chairing the Vision 20/20 Campaign, a capital campaign for improvements to the hospital. Additionally, she is a member of the McCombs Parents Council and a lifetime member of the McCombs School of Business Advisory Council. Norma is also a 2017 graduate of the Leadership Fort Bend Program sponsorship by the Central Fort Bend Chamber.
Norma shares an office with her husband of 30 years, Tom, who is a Principle in Petrosewicz Business Advisors, which engages in business consulting. They have two children, Danielle (22) who is a senior enrolled in UT Austin's McCombs School of Business, and TJ (20) who is a sophomore enrolled at the University of The Incarnate Word where he is a member of the men's epee fencing team.